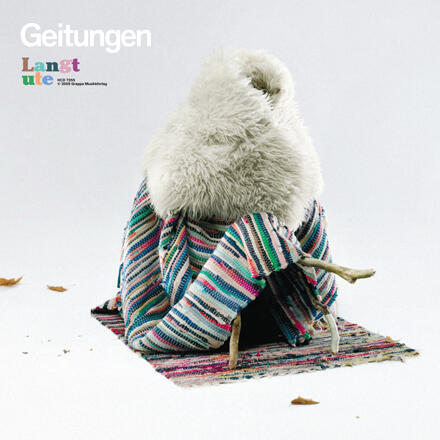 The album Langt Ute presents tunes that were once popular with party-goers in the hinterland of Rogaland county, tunes that were dance-floor favourites – the hits of yesteryear.

Denne artikkelen er over 13 år gammel, og kan inneholde utdatert informasjon.
Geitungen play the tunes in the rhythmic fashion that they were played then and there. The three musicians' fiddles, melodeon, mandolin, Hardanger fiddle, mandola and guitars combine to colour the soundboard. The expression is straightforward and the music ranges from cozy, warm mazurka to hotheaded hopsas and plaintive waltzes, sometimes with elements of more contemporary popular music styles in the arrangements. With their capricious and compelling playing, Geitungen take you back, far out to the poorly lit dance floors of the more festive parts of rural Rogaland.
Langt Ute is Geitungen's third album, released on Grappa's folk music label Heilo. It is a follow-up to the album Bra Kast which won a Norwegian Folk Music Award in 2005 for best album in the open/experimental class. Bra Kast featured traditional tunes from all over Rogaland, while Langt Ute concentrates chiefly on the Bjerkreim tradition.
Geitungen consists of:
Vidar Skrede on hardanger fiddle, fiddle and guitars. He is a freelance musician and a member of numerous Nordic bands, like The Great Norwegian Guitar Quartet, NOMAS, The Secret Carpet Club, Fant&Fente, Aamos, Stimenn, and Vidar Skrede Dynamo Band. He has a master's degree in Nordic folk music from the Royal School of Music in Stockholm. Christer Rossebø plays fiddle, mandolin, mandola and guitar on the album. A freelance musician, known from bands like Bergen Mandolin Band, Earlybird Stringband, Fant&Fente and Filibuster, Christer is a candidate in folk music performance at the Norwegian Academy of Music in Oslo. Håvard Ims plays melodeons on the album. He is a former Norwegian champion on the instrument. On their latest album, Geitungen are recognizably themselves, as well as taking a step further towards the popular music of yesteryear.
Far out!