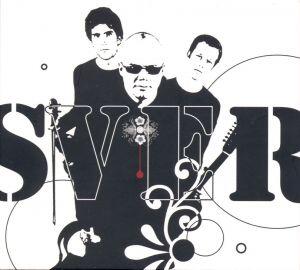 SVER's music is recognized by a high energy-level, tight interaction and creative and modern arrangements that take the Norwegian folk-music to a new and pleasant expression.
"SVER" consists of Olav Luksengård Mjelva (violin, viola and Hardanger-fiddle), Anders Hall (violin, viola and Hardanger-fiddle), Leif Ingvar Ranøien (accordion), Vidar Berge (guitar, mandola and harmonica) and Jens Linell (percussion). These are all among the very finest instrumentalists on the Nordic folk scene, each active in a number of musical projects. Now they have joined forces to create this powerful quintet.
Olav and Leif Ingvar have played together since 2002. Vidar joined the group in 2007. The same year, they recorded the album "SVER", and received outstanding reviews from the press. Since then, the swedes Anders and Jens have become SVER members.
The word "sver" is an expression from the Røros-area in Norway used about something great or wild, and this is something that SVER wants to manifest through their music. The group has its tradition-roots in the Røros-area, but also gets important impulses from Hallingdal and Hardanger. Many self-made tunes are also played.