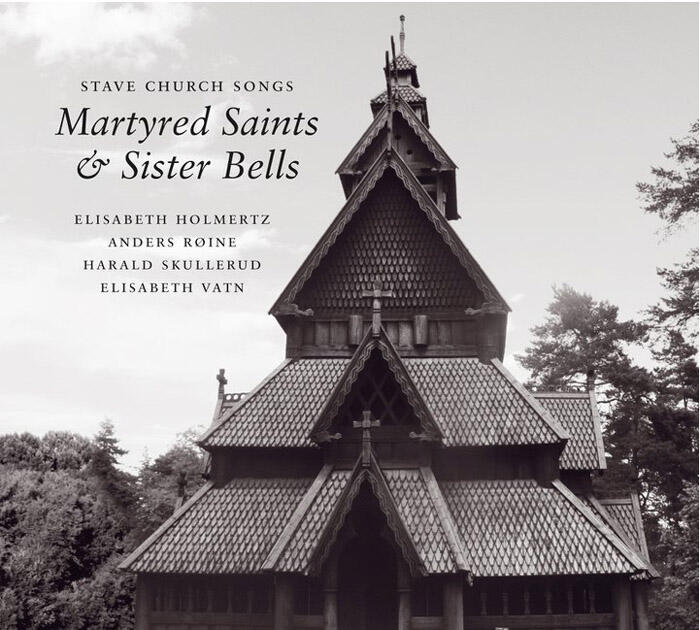 STAVE CHURCH SONGS
Martyred Saints & Sister Bells
This new album from Elisabeth Holmertz, Anders Røine, Harald Skullerud and Elisabeth Vatn has a strong historical connection and is based on a notation for a medieval sequence dating back to the 12th century.
Denne artikkelen er over 12 år gammel, og kan inneholde utdatert informasjon.
St Thomas Becket, Archbishop of Canterbury, was murdered by Henry II's men in Canterbury Cathedral on 29 December 1170. He was subsequently revered as a martyr by the common people, and was canonized by Pope Alexander III in 1173.

This historical event was the point of departure for a work commissioned by Concerts Norway for the Norwegian Year of Cultural Heritage 2009, Tjære Være Treklang, which has toured in Norwegian stave churches since then. Now, in 2011, the recorded version of the concert is being released under the title STAVE CHURCH SONGS/Martyred Saints & Sister Bells.
In 1973 a parchment roll with the notation for a medieval sequence from 1173, the St Thomas Hymn – Aquas Plenas Amaritudine, was discovered under the floor of Lom Stave Church. This sequence has now been performed using improvisations, new compositions and original arrangements, and has been combined with variants of the traditional musical tribute to St Thomas: the Bells of St Thomas Airs.

The ensemble consists of four high-profile performers who combine their specialties including early music, folk music, jazz, contemporary music and improvisation: Elisabeth Holmertz (vocals), Anders Røine (langeleik, Jew's harp, Hardanger fiddle), Harald Skullerud (percussion, ceramic bells, music box), Elisabeth Vatn (harmonium, folding organ, Swedish bagpipes, medieval pipes, Meråker clarinet, Srutibox for iPhone).

Poet Steinar Opstad appears as a guest artist on one of the tracks with his poem "The Bells of St Thomas Air" (from his poetry collection Avhymninger, published by Kolon Forlag in 2009), which was written especially for the 2009 tour.

All compositions and arrangements are by the ensemble. The production was recorded at Strype Audio, mixed by Elisabeth Vatn and Audun Strype, and produced by Elisabeth Vatn.