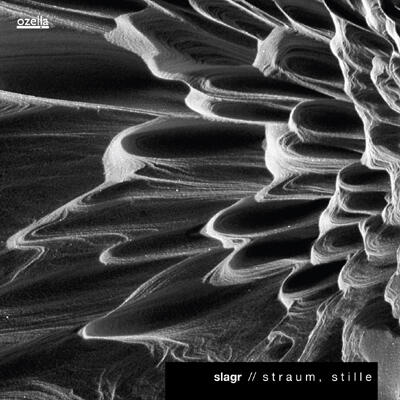 On Slagr's striking second album, tradition and modernity are entering into a darkly beguiling liaison.
Denne artikkelen er over 12 år gammel, og kan inneholde utdatert informasjon.
Avoiding obvious quotes or clichéd references, the minimalist chamberfolk trio from Oslo blends the brittle, drily poetic string stirrings of Norwegian tradition with the nocturnal eroticism of Jazz, the rhythmical patterns of Steve Reich and the sparse canvases of Morton Feldman.
Anne Hytta | hardanger fiddle
Sigrun Eng | cello
Amund Sjølie Sveen | vibraphone

Reviews:
"In the pieces of ambient-folk trio Slagr, only a faint echo remains of the traditional music of their native Norway. Their meditative soundscapes, modern and archaic at the same time, occasionally remind one of Arvo Pärt. The interplay between Anne Hytta's Hardanger fiddle, Sigrun Eng's cello and Amund Sjølie Sveen's vibraphone create a sound brimming with harmonics, yet never narcissistically revelling in beauty".
Guido Diesing, Jazzthetik

"The new album by chamber folk trio Slagr takes listeners to a wintry world. On these eight compositions, Anne Hytta (Hardanger fiddle), Sigrun Eng (cello) and Amund Sjølie Sveen (vibraphone) are zig-zagging from one tension arch to the next, constantly oscillating between Norwegian folk, contemporary classical and jazz without ever loosing their flow. On the other hand, the album contains plenty of laid-back moments as well. Similar to artists like Sigur Rós or Ólafur Arnalds, Slagr are offering a harmonious fusion of traditional as well as innovative and modern elements".
Koelner.de