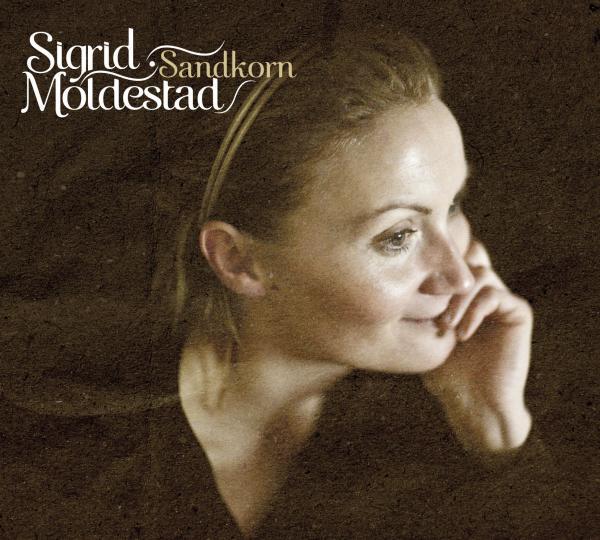 Sigrid Moldestad
Sandkorn
Sigrid Moldestad is releasing a new record called "Sandkorn"
Denne artikkelen er over 13 år gammel, og kan inneholde utdatert informasjon.
In this new production Sigrid Moldestad focuses keenly on songs and her own material. Folk music is still a strong undercurrent in the music, but listeners will also be able to identify a wide range of other genres including folk, country and blues. "Sandkorn" includes several of Sigrid Moldestad's own songs and instrumentals as well as Norwegian translations of lyrics by the national poet of Scotland, Robert Burns (1759-1796). "The form of expression we arrived at was a result of the interplay between the fantastic musicians who participated," says Moldestad.
Sigrid Moldestad received Spellemannsprisen (the Norwegian Grammy) for her first solo album, "TAUS felefortellingar", released in 2007. She has also made albums with the groups Spindel and Gamaltnymalt. Her new production, "Sandkorn", was recorded by Morten Skage at Sporlyd Studio in Vaksdal. Skage also produced the record together with Sigbjørn Apeland and Sigrid Moldestad. Both solo recordings are on the Grappa Musikkforlag label.
Sigrid Moldestad and her band can be heard soon at the following events:

24 February: VEKA Sogndal
5 March: Sandane
6 March: Spjelkavik
9 March: Bergen Release concert with all the musicians on the record at Logen Theatre!
11 March: Sarpsborg
13 March: Oslo
28 March: Vossajazz
For more information on concerts, updates and details: www.myspace.com/sigridmoldestad
Musicians on "Sandkorn":
Jørgen Sandvik: guitar/el. guitar/mandolin/banjo/vocals
Anders Bitustøyl: el. bass/double bass
Stein Urheim: slide guitar/saz
Sigbjørn Apeland: harmonium/piano/Rhodes
Anders Hall: viola/fiddles
Mattias Perez: mandola/12-string guitar
Kim Andre Rysstad: vocals (duet)
Hans Olav Molde: drums
Morten Skage: baritone guitar
Thomas Nøkling: saxophone
Contact information: Grappa Musikkforlag
tel. +47 23 35 80 00
info@grappa.no

Sigrid Moldestad:
tel. +47 901 77 102
sigmold@online.no
Booking: SOLIDmusikk
contact: Lene Furuli
solidmusikk@gmail.com